Last active: 3 years ago

51

members

1

post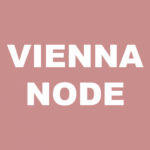 Vienna Node: Ethnographic Films!
Public Group
The Viennese #Distribute2020 node is a discussion event of the online ethnocineca documentary film festival (May 8-14, 2020) and will be publicly accessible as a videostream on the ethnocineca website, here: https://www.ethnocineca.at/en/distribute/.

In this online discussion, guided by the conference theme "distribute", six anthropologists will discuss the enduring as well as changing role of ethnographic films and film festivals in the distribution of anthropological knowledge.

Ethnographic film festivals have long been important venue for the screening of films produced by anthropologists, and for organizing discussions between anthropologists and wider audiences. In the current time of new media, digital networks, and anthropology at home, the ways in which anthropologists interact with audiences have been changing. Within the current COVID-19 reality of closed theatres and university buildings and a global shift to online events, we stop to ask: for whom is anthropology? How does anthropological knowledge reach audiences? And, what is the enduring as well as changing role of ethnographic film festivals in this process?

Confirmed participants:

Marie-Christine Hartig (Co-director ethnocineca, co-organiser of the Kaleidoskop and SOHO in Ottakring festival);
Andy Lawrence (Senior lecturer and filmmaker-in-residence at the University of Manchester);
Viktoria Paar (Master student and filmmaker, University of Vienna);
Katja Seidel (Co-director ethnocineca, senior postdoctoral researcher at Maynooth University);
Christos Varvantakis (Head of programme of the Athens Ethnographic Film Festival, researcher at Goldsmiths);
Werner Zips (University professor and filmmaker, University of Vienna);
Moderator: Sanderien Verstappen (Assistant professor and filmmaker at the University of Vienna).

Students of the "Visual Anthropology" lecture series and the "Invisibility" seminar at the University of Vienna will be guided into the Distribute conference during class hours, and will reflect on their participation in a multimodal assignment.

All #Distribute2020 participants are invited to the online edition of Ethnocineca (International Documentary Film Festival Vienna, 7-14 May): https://www.ethnocineca.at.