Take Care of Your "Clothes" : Exchange, Circulation and Redistribution · Cuide su "ropa": Intercambio, circulación y redistribución
This virtual panel will explore some of the economic, social and moral aspects of clothing re/distribution in Greece during the period of both economic and humanitarian crisis. It will focus on the materiality of clothing and its role in refugee reception through analyzing filmed interviews, fieldwork, and photographs. In her presentation, Gifts' and Exchanges of Clothes in the Historical Center of Thessaloniki, Elina Kapetanaki describes the procedures via which women in the historical center of Thessaloniki are creating networks where clothing materials are exchanged. Joy Al-Nemri, in Beggars Can't Be Choosers: Clothing Distribution and Distinction in Displacement, will unpack the social significance of clothing circulation in the context of a refugee camp on the Greek island of Samos. Finally, Eleni Sideri in her Reuse of Refugee Clothing Material: From Solidarity Economy to Solidarity Commodity? will explore how reused material from the refugee arrival in Greece (blankets, boats or life jackets) are transformed into commodities with the contribution of refugee labor.
Este panel virtual explorará algunos de los aspectos económicos, sociales y morales de la re/ distribución de ropa en Grecia durante el período de crisis económica y humanitaria. Se centrará en la materialidad de la ropa y su papel en la recepción de refugiados a través del análisis de entrevistas filmadas, trabajo de campo y fotografías. En su presentación, Regalos e Intercambios de Ropa en el Centro Histórico de Thessaloniki, Elina Kapetanaki, describe los procedimientos a través de los cuales las mujeres en el centro histórico de Thessaloniki están creando redes donde se intercambia dicha ropa. Joy Al-Nemri, en Los Mendigos no Pueden Escoger: Distribución de ropa y distinción en desplazamiento, revelará la importancia social de la circulación de ropa en el contexto de un campo de refugiados en la isla griega de Samos. Finalmente, Eleni Sideri en su Reutilización del Material de Ropa para Refugiados: ¿De la Economía Solidaria a la Mercancía Solidaria? explorará cómo el material reutilizado de la llegada de refugiados a Grecia (mantas, botes o chalecos salvavidas) se transforma en productos con la contribución del trabajo de los refugiados.
Organizers · Organizadores
Eleni Sideri
Assistant Professor, Department of Balkan, Slavic and Oriental Studies, University of Macedonia
Dr. Elina Kapetanaki
Seconded as Adjunct Faculty Member, Department of Balkan, Slavic and Oriental Studies, University of Macedonia
Joy Al-Nemri
BA Student, Cultural Anthropology and Middle Eastern Studies, Bard College
Locations · Ubicaciónes
Thessaloniki, Greece
Annandale-on-Hudson, New York, USA
Last active: 3 years ago

33

members

2

posts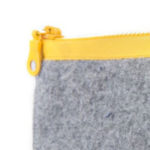 Take Care of Your "Clothes": Exchange, Circulation and Redistribution · Cuide su "ropa": Intercambio, circulación y redistribución