World Without Clouds: An Anthropological Experiment · Mundo sin nubes: Un experimento antropológico
World Without Clouds was conceived as an experimental, multi-modal piece of speculative fiction that considers anthropological themes for the future. The story revolves around five anthropologists in the years 2045-50 who are trying to save clouds from going extinct. As climate change and authoritarian governments take over the Earth, these "salvage nephologists" invent and use an Ontology Machine to communicate with the last remaining clouds. They hope that these clouds would "speak back" and offer a cloud-centered way to save clouds from dying out. Not all of the nephologists agree on how best to approach the problem but time is running out. Will the clouds respond before their ultimate extinction? The story draws inspiration from science-studies-inflected anthropologists, recognizing science fiction's ability to experiment and make us aware of our epistemic limitations. We blend storytelling and academic scholarship in a way that refuses easy categorization into individual-authored research. We ask what kinds of new (cloud) formations might appear in the future. We flirt—critically—with possible anthropological logics that are rooted in century-long practices of ethnographic documentation and salvation. We invite you to engage with our story.
Mundo sin nubes fue concebido como una pieza experimental de ficción especulativa multimodal que considera temas antropológicos para el futuro. La historia gira en torno a cinco antropólogos en los años 2045-50 que intentan salvar las nubes de la extinción. A medida que el cambio climático y los gobiernos autoritarios se apoderan de la tierra, estos "nefólogos de rescate" inventan y usan una Máquina de Ontología para comunicarse con las nubes que restan. Los antropólogos esperan que las nubes "respondan" y ofrezcan un camino, desde la perspectiva las nubes, para evitar su desaparición. No todos los nefólogos están de acuerdo sobre la mejor manera de abordar el problema, pero el tiempo se acaba. ¿Responderán las nubes antes de su extinción? La historia se inspira en antropólogos influenciados por estudios científicos, reconociendo la capacidad de la ciencia ficción para experimentar y hacernos conscientes de nuestras limitaciones epistémicas. Combinamos la narración de historias y el saber académico rechazando las formas de categorizar la investigación como de autoría de un solo individuo. Preguntamos qué tipos de nuevas formas (de nubes) podrían aparecer en el futuro. Coqueteamos, críticamente, con posibles lógicas antropológicas que tienen sus raíces en prácticas de documentación etnográfica y rescate de un siglo de duración. Te invitamos a participar en nuestra historia.
Organizers · Organizadores
Jia Hui Lee
Massachusetts Institute of Technology
Panelists · Panelistas
Steven Gonzalez
Massachusetts Institute of Technology
Jia Hui Lee
Massachusetts Institute of Technology
Luísa Reis-Castro
Massachusetts Institute of Technology
Gabrielle Robbins
Massachusetts Institute of Technology
Julianne Yip
Independent Scholar
Locations · Ubicaciónes
Boston, Massachusetts, USA
Somerville, Massachusetts, USA
Toronto, Ontario, Canada
Last active: 3 years ago

105

members

10

posts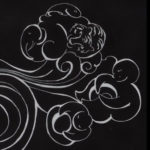 World Without Clouds: An Anthropological Experiment · Mundo sin nubes: Un experimento antropológico