(Re)distributing Anthropological Knowledge · (Re)distribuyendo conocimiento antropológico
Using the theme of Distribute, the Delhi Node panel, "(Re)distributing Anthropological Knowledge" engages with questions of epistemological production, distribution and circulation of anthropological knowledge. It brings into conversation student research from three locations: Shiv Nadar University and University of Delhi, India; Federal University, Rio de Janeiro and University of Bergen, Norway, to address three set of key questions: (1) Do locational cartographies like the 'Global South - North', 'center – periphery', 'west-non-west' influence how anthropological work is designed, produced and circulated? Do institutional geographies determine who we write for and what? (2) Has anthropology distributed itself across different empirical and conceptual locations or has anthropological inquiry been about locating itself as a discipline to collate and collect empirical data from the non-west? (3) Can one engage in an immersive ethnography of Europe, located in a South Asian university, or are our roles in the Global South already set as informants? Are scholars from the Global South expected to speak in an anthropological language radically different from our counterparts in the Global North and be recipients of epistemological justice and equity?
This panel works with the spirit of the term 'distribute' by calling for a realignment of the inequity inherent in the production and circulation of anthropological knowledge.
Usando el tema de Distribuir, el panel del Nodo de Delhi, "(RE) distribuyendo Conocimiento Antropológico" se ocupa de cuestiones de producción epistemológica, distribución y circulación de conocimiento antropológico. Se pondrá en diálogo investigaciones de estudiantes de tres ubicaciones: la Universidad Shiv Nadar y la Universidad de Delhi, India; La Universidad Federal, Río de Janeiro y la Universidad de Bergen, Noruega, para abordar tres conjuntos de preguntas clave: (1) ¿Las ubicaciones cartográficas como 'Sur Global - Norte', 'centro-periferia', 'oeste-no-oeste' influyen en cómo se diseña, produce y circula el trabajo antropológico? ¿Las geografías institucionales determinan para quién escribimos y qué? (2) ¿Se ha distribuido la antropología a través de diferentes ubicaciones empíricas y conceptuales o la investigación antropológica se ha centrado en ubicarse como una disciplina para recopilar y recopilar datos empíricos del no-oeste? (3) ¿Se puede participar en una etnografía de inmersión en Europa, siendo parte de una universidad del sur de Asia, o nuestros roles al provenir del Sur Global ya están establecidos como informantes? ¿Se espera que los académicos del Sur Global hablen en un lenguaje antropológico radicalmente diferente de nuestros homólogos en el Norte Global y sean receptores de justicia y equidad epistemológica?
Este panel trabaja con el espíritu del término "distribuir" llamando a una realineación de la inequidad inherente a la producción y circulación del conocimiento antropológico.
Organizers · Organizadores
Subhashim Goswami
Assistant Professor, Department of Sociology, School of Humanities and Social Sciences, Shiv Nadar University
Yasmeen Arif
Associate Professor, Department of Sociology, Delhi School of Economics, Delhi University
Tuhina Ganguly
Assistant Professor, Department of Sociology, School of Humanities and Social Sciences, Shiv Nadar University
Contributors · Contribuyentes
Shiv Nadar University
Abhinava Srivastava, Doctoral Student, Sociology
Sourav Saha, Doctoral Student, Sociology
Amiya Chaudhuri, 4th Year BA, Sociology
Delhi School of Economics
Shweta Rani, Doctoral Student, Sociology
Satyanshu Sapra, Masters Student, Sociology
Amshuman Dasarathy, Masters Student, Sociology
Laavanya Tamang, Masters Student, Sociology
Kundan Sen, Masters Student, Sociology
Universidade Federal do Rio de Janeiro
Prof. Claudio Pinheiro
Dr. Vinicius Kauê Ferreira
Beranardo Moraes Ferreira Reis, Masters Student, History
David Danziger Regenberg, Doctoral Student, Social Anthropology
University of Bergen, Norway
Prof. Bjørn Enge Bertelsen
Prof. Knut Mikjel Rio
Osmund Engelbregt Bøhmer Grøholt, Doctoral Student, Social Anthropology
Isabelle Hugøy, Doctoral Student, Social Anthropology
Locations · Ubicaciónes
Delhi, India
Rio de Janeiro, Brazil
Bergen, Norway
Last active: 3 years ago

93

members

6

posts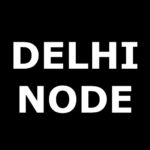 (Re)distributing Anthropological Knowledge · (Re)distribuyendo conocimiento antropológico