Pandemic: Reflections on an Unfolding Crisis · Pandemia: Reflexiones sobre una crisis en desarrollo
In this late-breaking panel, three anthropologists reflect on the Covid-19 pandemic. Carlo Caduff discusses the dominance of disease modeling versus public health approaches and the fear of death suddenly engulfing societies eager to repress it. Adia Benton analyzes the daily White House press conference as a stage for the disavowal and displacement of health expertise. And Agustín Fuentes explores the entanglements of biological systems with the social and cultural lives of humans across time and space. As anthropologists, all argue that Covid-19 is not only a biological event.
En este panel de última hora, tres antropólogos reflexionan sobre la pandemia de Covid-19. Carlo Caduff discute el predominio del modelo de enfermedad versus los enfoques de salud pública y el miedo a la muerte que repentinamente envuelve a las sociedades ansiosas por reprimirla. Adia Benton analiza la conferencia de prensa diaria de la Casa Blanca como un escenario para la desautorización y el desplazamiento de los expertos en salud. Y Agustín Fuentes explora los entrelazamientos de los sistemas biológicos con la vida social y cultural de los humanos a través del tiempo y el espacio. Como antropólogos, todos ellos sostienen que Covid-19 no es solo un evento biológico.
Organizers · Organizadores
Distribute 2020 Co-Organizers
Panelists · Panelistas
Carlo Caduff
Reader in Global Health and Social Medicine, King's College, London
Adia Benton
Associate Professor, Department of Anthropology, Northwestern University
Agustìn Fuentes
Department of Anthropology, University of Notre Dame
Locations · Ubicaciónes
London, England
Evanston, Illinois, USA
Notre Dame, Indiana, USA
Last active: 3 years ago

129

members

2

posts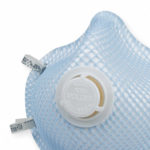 Pandemic: Reflections on an Unfolding Crisis · Pandemia: Reflexiones sobre una crisis en desarrollo