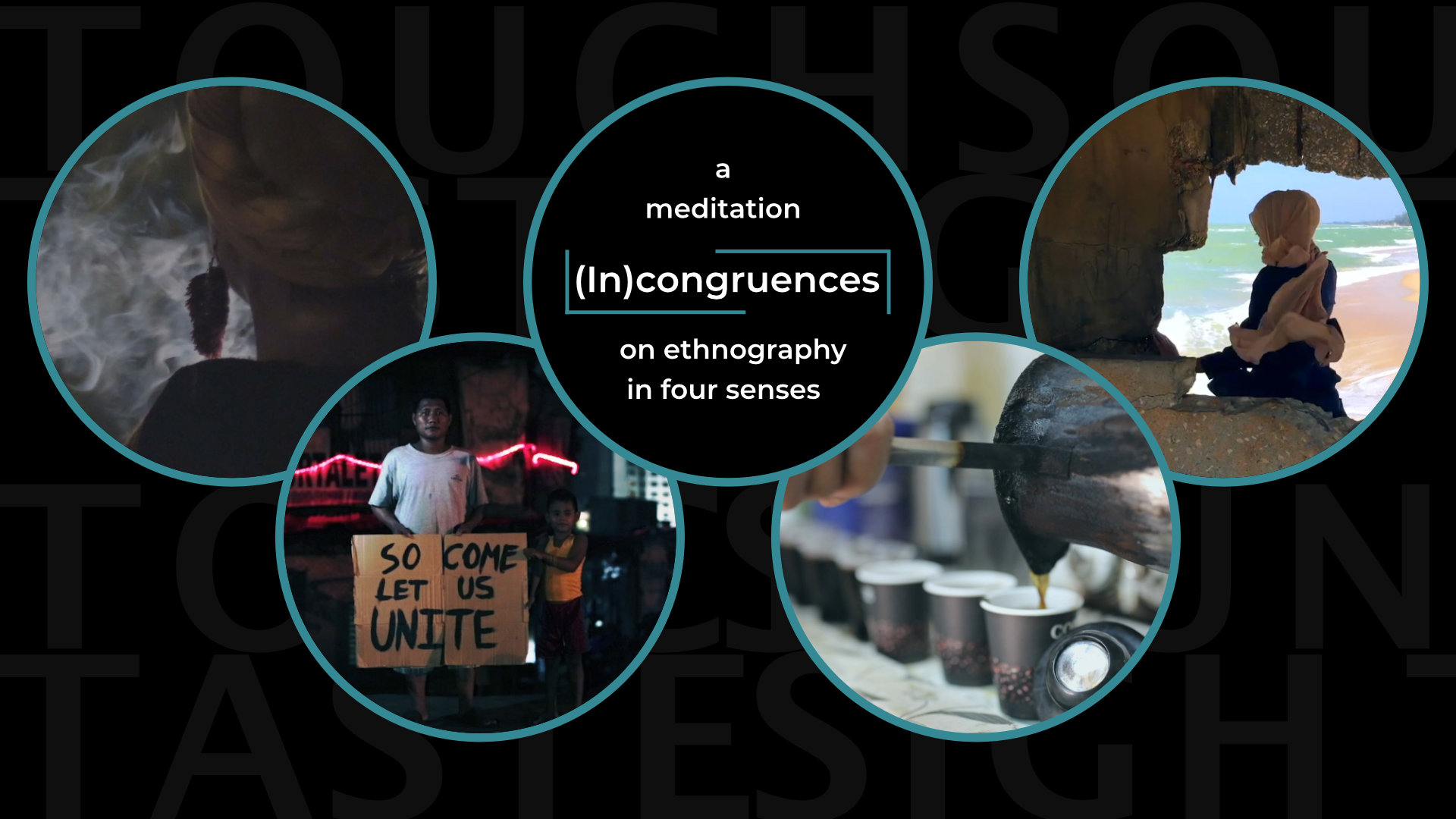 We have not left our panel in the public archive out of consideration for the security of our artistic collaborators and their families, as well as because some of the film work featured is still in development. However, we are open to sharing our work with individuals by request. Please contact Laura Menchaca Ruiz (Lmenchacaruiz@gmail.com or Lmenchaca@staff.alquds.edu) or Mariangela Mihai (Mj427@cornell.edu) for inquiries.
No hemos dejado nuestro panel en el archivo público por consideración a la seguridad de nuestros colaboradores artísticos y sus familias, así como porque parte del trabajo cinematográfico presentado todavía está en desarrollo. Sin embargo, estamos dispuestos a compartir nuestro trabajo con aquellos que lo soliciten. De estar interesados, póngase en contacto con Laura Menchaca Ruiz (Lmenchacaruiz@gmail.com o Lmenchaca@staff.alquds.edu) o Mariangela Mihai (Mj427@cornell.edu) para consultas.
(In)congruences: A Meditation on Ethnography in Four Senses · (In)congruencias: Una meditación sobre etnografía en cuatro sentidos
Framed in four parts (touch, sound, scent, sight), this visual anthology reflects on sensory ethnography, not only in its expression as an object of study or as a knowledge making tool, but as a place of encounter—of each other, of ourselves, of our sociopolitical (in)congruences. Through sensorial and poetic modalities, we explore the possibilities and the limits of our touching, hearing, scenting, and seeing, as well as the ways in which we are simultaneously touched, heard, scented, and seen over the course of our creative work. Our reflections across the four parts are organized around the themes of (in)visibility, where people and their lives are simultaneously seen and unseen—(un)seen through the lenses of stifling dominant narratives, while at the same time (un)seen through the lenses of their counternarratives. Each part consists of a multisensory piece, interspersed with preludes written and recorded by the scholar-artists.
Enmarcada en cuatro partes (tacto, sonido, aroma, vista), esta antología visual refleja la etnografía sensorial, no sólo en su expresión como objeto de estudio o como herramienta de creación de conocimiento, sino como un lugar de encuentro, de unos con otros, de nosotros mismos, de nuestras (in) congruencias sociopolíticas. A través de modalidades sensoriales y poéticas, exploramos las posibilidades y los límites de nuestro tocar, oír, oler y ver, así como las formas en que somos simultáneamente tocados, escuchados, aromatizados y vistos en el transcurso de nuestro trabajo creativo. Nuestras reflexiones, a través de cuatro partes, están organizadas en torno a los temas de (in) visibilidad, donde las personas y sus vidas son vistas y no vistas simultáneamente: (no) vistas a través de las lentes de narrativas dominantes, mientras que al mismo tiempo (no) se ven a través de las lentes de las contra-narrativas. Cada parte consiste en una pieza multisensorial, intercalada con preludios escritos y grabados por los académicos-artistas.
Organizers · Organizadores
Laura Menchaca Ruiz
Visiting Lecturer, Humanities & Practicing Arts Division, Bard College, Al-Quds University
Mariangela Mihai
PhD Candidate, Department of Anthropology, Cornell University
Panelists · Panelistas
I am A Whisper, My Dear (In post-production, Mizoram) 7.5 min
Presenter: Mariangela Mihai, Cornell University
Artists: Nunui, Teddy, Zirtei, Sangsangi, Mariangela
Christmas in Our Hearts (Reloaded) (2016, Philippines) 4 min
Presenter: Dada Docot, Purdue University
Artists:Respond and Break the Silence Against the Killings (RESBAK)
Qahwe Dayme (2019, Palestine) 8 min
Presenter: Laura Menchaca Ruiz, Bard College/Al-Quds University
Artists: Laura Menchaca Ruiz & Khader U. Handal
Nonhuman Ethnography (2017-2020, Thailand) 8 min
Presenter: Samak Kosem, Chiang Mai University
Locations · Ubicaciónes
Ithaca, New York
West Lafayette, Indiana
Bethlehem, Palestine
Chiang Mai, Thailand
Last active: 3 years ago

111

members

4

posts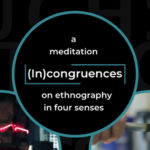 (In)congruences: A Meditation on Ethnography in Four Senses · (In)congruencias: Una meditación sobre etnografía en cuatro sentidos