Re/Distribute: Three Radical Economists on (Post)Apartheid · Re/distribuir: Tres economistas radicales en el (post)apartheid
Two radical collectives working inside and outside of the academy to agitate with ideas and actions against ongoing histories of dispossession consider what redistribution means in the most unequal national context on earth. In a 50-minute short film, we look at how the promises of redistribution in the anti-apartheid liberation movement were foreclosed during the transition out of apartheid in South Africa. We interview three left economists who were active in the anti-apartheid movement but have lived through a transition in which the promise and idea of redistribution was abandoned as South Africa inserted a post-apartheid project into global processes of financialization and neoliberalization.
Dos colectivos radicales que trabajan dentro y fuera de la academia para producir agitación con ideas y acciones en contra de las continuas historias de desposesión, consideran lo que significa la redistribución en el contexto nacional más desigual en la tierra. En un cortometraje de 50 minutos, examinamos cómo las promesas de redistribución en el movimiento de liberación anti-segregación, fueron ejecutadas durante la transición del apartheid en Sudáfrica. Entrevistamos a tres economistas de izquierda que participaron activamente en el movimiento contra el apartheid pero que han vivido una transición en la que la promesa y la idea de redistribución se abandonaron cuando Sudáfrica insertó el proyecto anti-segregación en procesos globales de financiarización y neoliberalización.
Organizers · Organizadores
Kelly Gillespie
Senior Lecturer, Department of Anthropology, University of Western Cape
Panelists · Panelistas
Rasigan Maharajh
Tshwane University of Technology
Chris Malikane
University of the Witwatersrand
Samantha Ashman
University of Johannesburg
Tribe of Moles
Radical Education Network
Locations · Ubicaciónes
Cape Town, South Africa
Johannesburg, South Africa
Tshwane, South Africa
London, England
other worlds not yet named
the 1960s
Last active: 3 years ago

43

members

0

posts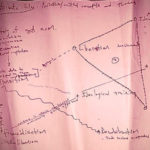 Re/Distribute: Three Radical Economists on (Post)Apartheid · Re/distribuir: Tres economistas radicales sobre el post-apartheid