For an Anthropology of Fascism · Por una antropología del fascismo
This panel focuses on studies, research, and practices concerning the contemporary emergence of political expressions related to fascism and anti-fascism. Through a conversation between anthropologists, political activists, and artists we will explore the spread of neo-fascism, with its different shades, communications methods and tones while maintaining certain constants through time and space, and, on the other hand, the distribution and diffusion of the forms of response, resistance and alternatives proposed by anti-fascist political movements both in Italy and the US.
Este panel se enfoca en estudios, investigaciones y prácticas relacionadas con el surgimiento contemporáneo de expresiones políticas relacionadas con el fascismo y el antifascismo. A través de una conversación entre antropólogos, activistas políticos y artistas, exploraremos la propagación del neofascismo—con sus diferentes matices, métodos y tonos de comunicación, a la vez que mantiene ciertas constantes en el tiempo y el espacio—y, por otro lado, la distribución y difusión de las formas de respuesta, resistencia y alternativas propuestas por los movimientos políticos antifascistas tanto en Italia como en Estados Unidos.
Organizers · Organizadores
Maddalena Gretel Cammelli
Università di Bologna
Claudio Sopranzetti
Central European University
Panelists · Panelistas
Maddalena Gretel Cammelli
Università di Bologna
Paola Pisciottano
bolognaprocess asbl
Irene Pasquetto
Kennedy School fo Government, Harvard University
Brian Friedberg
Kennedy School fo Government, Harvard University
Dwayne Dixon
University of North Carolina
ECN Anfifa
Non Una di Meno Bologna
Resistenza in Cirenaica
SMK VideoFactory
Vag61
Festival dell'Antropologia, Bologna
Claudio Sopranzetti
Central European University
Locations · Ubicaciónes
Bologna, Italy
Cambridge, Massachusetts, USA
Chapel Hill, North Carolina, USA
Vienna, Austria
Last active: 3 years ago

94

members

8

posts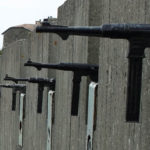 For an Anthropology of Fascism · Por una antropología del fascismo